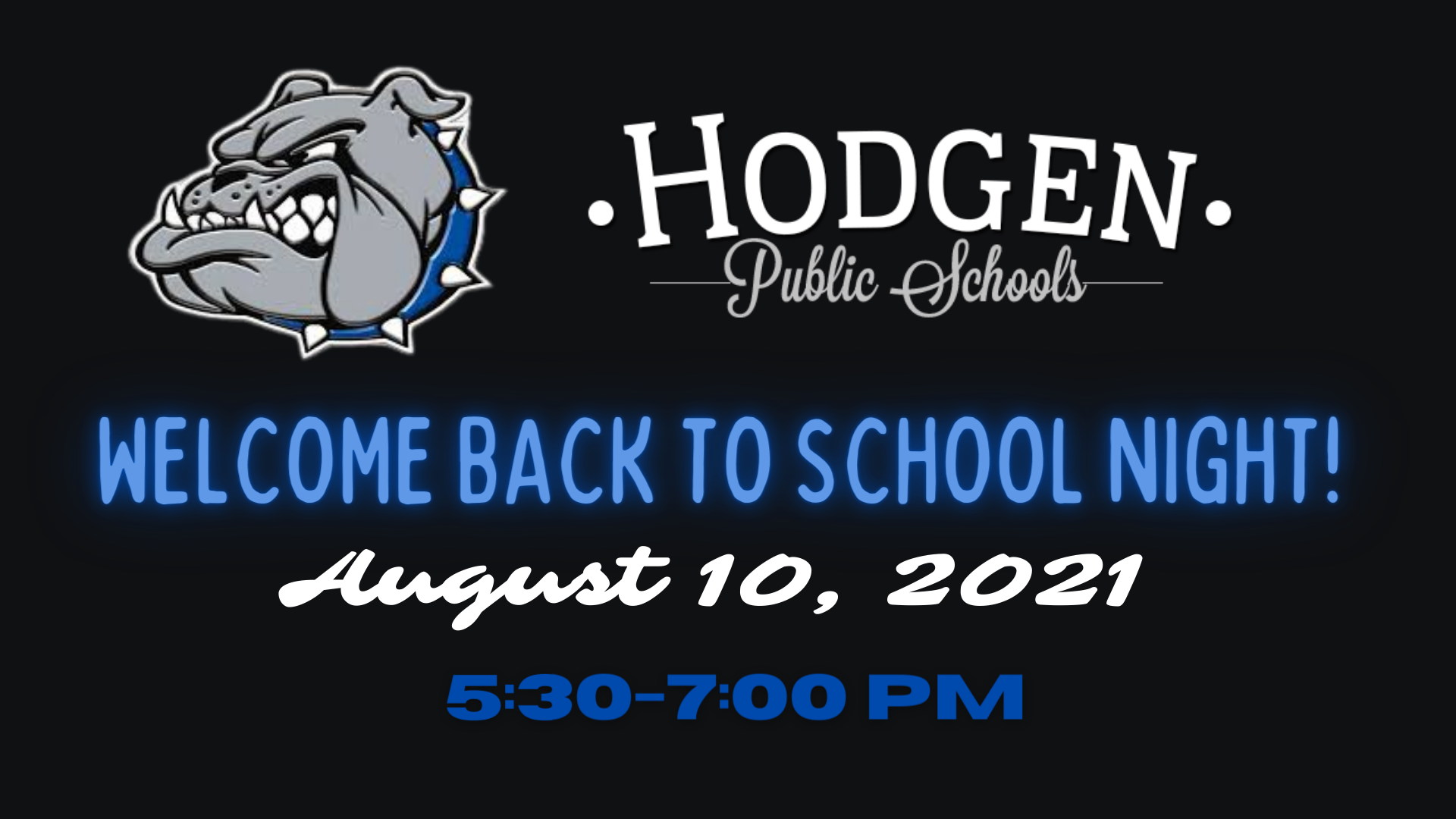 AT THIS TIME, we plan to have a Welcome Back to School Night on Tuesday, August 10, 2021
from 5:30-7:00!

We appreciate everyone who has enrolled their child/children with Hodgen School! We are looking forward to a great school year!
***If you have not enrolled your child/children yet, please make every effort to enroll BEFORE school starts. It is very important that we have the necessary information on file in the office BEFORE the first day of school.***
--> Please be sure to bring an updated shot record, state issued birth certificate, social security card, and CDIB card if applicable.
--> All 7th grade students must have the TDAP shot BEFORE the first day of school.
If you have any questions, please call Lisa at 918-653-4476.
The enrollment packet may be downloaded here for your convenience. If you need the forms faxed to you, call Lisa at the school. Forms are also available at the school.is
Enrollment for all grades is Monday through Thursday - 9 a.m. to 3 p.m. No enrollment on Fridays.


Quick Links for COVID-19 Information

Welcome to Hodgen Public Schools

The mission of Hodgen Public School is to provide a child-centered environment that cultivates character, fosters academic excellence, and embraces diversity. District families, community, and staff join as partners to develop creative, exemplary learners with the skills and enthusiasm to contribute to a constantly changing global society.