ATTENTION PARENTS & GUARDIANS
OF HODGEN STUDENTS:
Hodgen Public School will be working with the District Attorney's office to deter and correct truancy issues this school year. The district court has developed and implemented a truancy docket that will facilitate better school attendance and help children from becoming deprived or delinquent in receiving a quality education. Normal, excused absences won't be part of this process (excused absences for funerals, illness, appointments with physicians, etc.), as long as proper documentation is received.

Education is a process that requires time, focus, cooperation, and energy inside the classroom. If your child is not here, he/she is missing key components that are used in building a quality knowledge base. Invest in your child, make sure he/she is at school.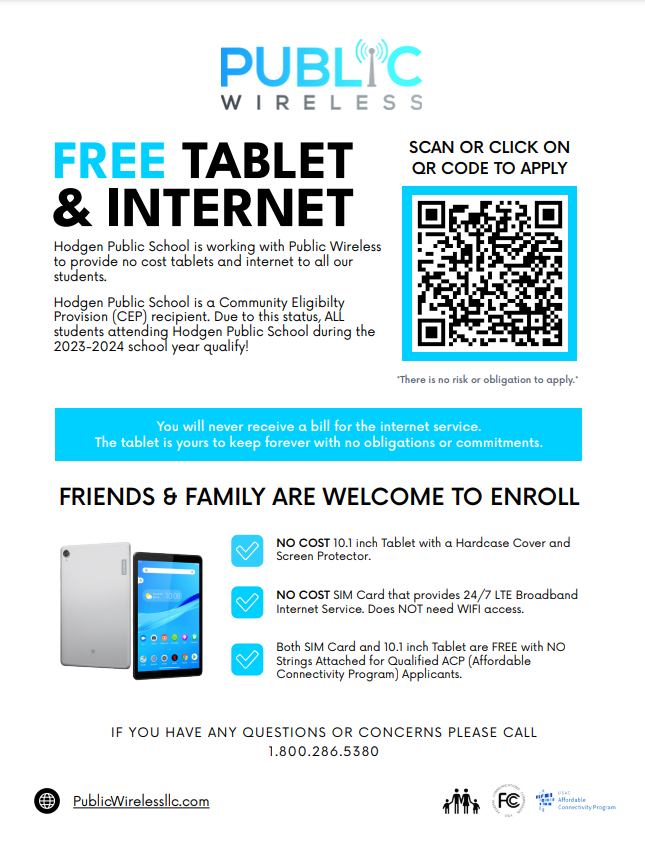 EOMC Telemedicine will be available during the 2023-2024 school year at Hodgen!




Quick Links for COVID-19 Information